Word in the Streets - Reviews
Hear directly from our customers who tried our sauces, unedited and unfiltered!
Andrew L Adler
New favorite hot sauce!
I ordered this hot sauce after seeing it on QVC and was blown away. It has the perfect amount of spice and is perfect on eggs, in burritos, in chili—on everything really. I've found my new favorite hot sauce!
Hilary Sosa
This is now my go-to hot sauce. Never disappoints!
Add this to stews and sauces all the time — it adds complexity and that perfect spiciness. 10/10 would recommend
Sharon Bagwell
Awesome great buy!
I love the taste, and it's not very strong or hot.
Literally my go-to to step up my daily veggie and salmon dinner.
Erika Whitworth
My new favorite brand!
Sooo much flavor and something to love about each sauce! A friend recommended the Scotch Bonnet sauce to me. When I came to purchase, I found that the value save on the bundle of sauces was too good to pass up. There really is a sauce for every occasion and every dish. I cannot recommend this brand more highly! It's a must try and a must have in your kitchen.
Strictly the Best
Here are the hand crafted selection bundles, from fan favorites to our personal favorites.
Our Purpose
We stand for community, quality and impact.
We support over 150 local farmers in Jamaica to help build a sustainable community.

One Sauce, Buys One Pencil
A percentage of each purchase goes into buying supplies for an underfunded school in Jamaica.

All of our sauces are processed using hand-picked ingredients of the highest quality.
Shop the look
Come experience a piece of Jamaica for a lot less than the cost of a plane ticket!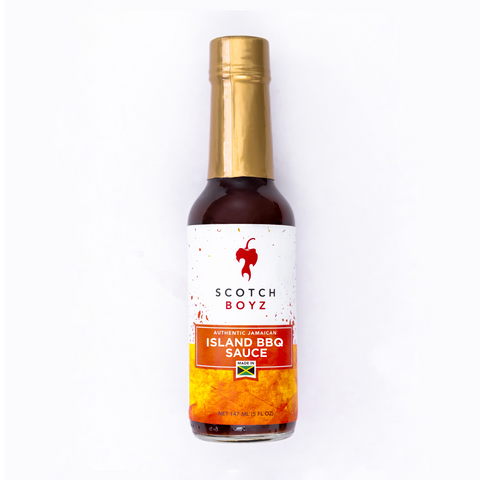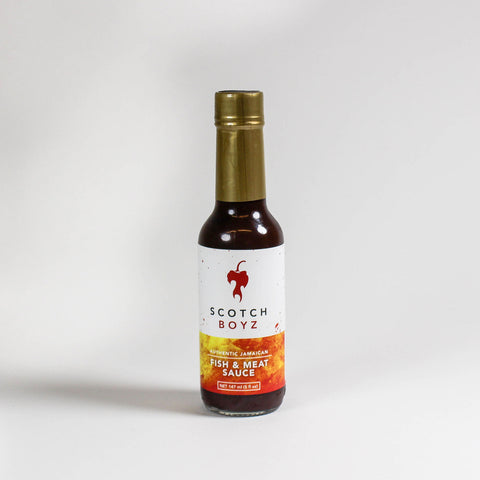 Island BBQ Sauce (Fish & Meat)
Also known as Fish and Meat Sauce aka All Purpose.
The most versatile sauce we currently offer. It can be used as a table sauce on steak, chicken, and other meats or as an ingredient in stews or classic Jamaican dishes such as Oxtail.
Ingredients: Water, Tomato Paste, Vinegar, Sugar, Mango, Hot Pepper, Salt, Caramel, Pimento, Approved Spices 100% Natural, No Artificial colorings, No Preservatives
Scotch Factor: Mild
The Boyz Story
Scotch Boyz started from humble beginnings with four friends who loved to cook. After participating in a BBQ cook off and being overwhelmed with positive feedback we decided to bottle our sauces, and thus the Scotch Boyz brand was born! 
You are able to up 15% off
Our New Sauces
Come experience a piece of Jamaica for a lot less than the cost of a plane ticket!
Join the Sauce Makers Movement
Experience the Best Sauces
Jump into the life and kitchen of the Scotch Boyz